Cinco de Mayo is May 5, and Spice Islands® has the recipe to create the ultimate dinner. This Mexican holiday is always a light hearted affair, so why not grab your friends and family and create some fantastic, memorable dishes to celebrate with flair. For authentic, impressive Mexican favorites such as Tacos and Nachos, a little Spice Islands spices will transform your festive snacks to a meal worth sharing.
Spice Islands® Butternut Squash Empanadas
A Taste Buds Kitchen Recipe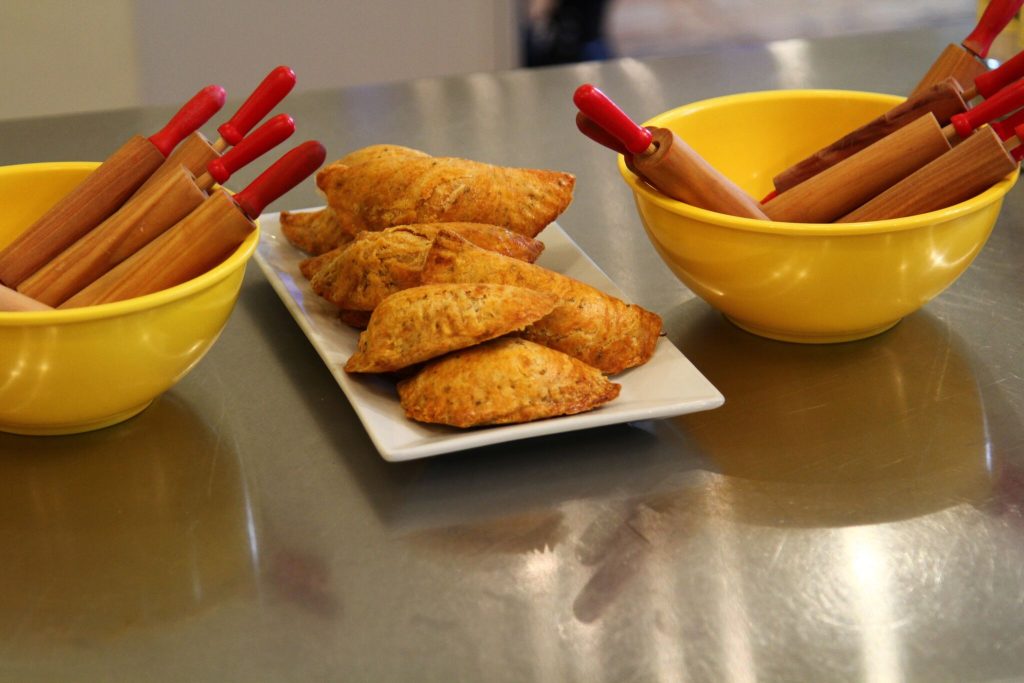 Makes 12, approximate 4" empanadas
Ingredients
2 cups all-purpose flour
¼ cup cornmeal
1 tbsp. Spice Islands® Dried Oregano
2 tsp. sugar
2 tsp. Spice Islands® Paprika
2 tsp. Spice Islands® Salt
6 tbsp. unsalted butter, cold
2 eggs
½ cup water (more or less as needed)
Filling
7 oz. butternut squash, roasted and mashed
2 tbsp. frozen corn
¼ red bell pepper, diced
¼ onion, diced
2 garlic cloves, minced
2 oz. cheddar cheese, grated
¼ cup vegetable stock
2 tbsp. olive oil
¼ tsp. Spice Islands® Garlic Powder
1 tsp. Spice Islands® Cumin
Pinch Spice Islands® Salt and Pepper
Egg Wash
1 Egg
2 tbsp. water
Instructions
Preheat oven to 350 degrees. Line a baking sheet with parchment paper.
In a large bowl, combine dry ingredients for the dough; flour, cornmeal, Spice Islands Oregano, sugar, Spice Islands Paprika and Spice Islands Salt. Cut butter in and mix until if forms pea size pieces. Then add eggs, mixing one at a time. If mixture is dry, add water, 1 tablespoon at a time, and mix until it just comes together as a dough that forms a ball and is not sticky to the touch. Wrap dough in plastic wrap and chill in refrigerator for a minimum of 30 minutes.
While the dough chills, make the filling. Sautѐ onion and red pepper until soft, then add minced garlic until fragrant. Add to a medium mixing bowl with mashed butternut squash, corn, grated cheddar cheese, vegetable stock, olive oil, Spice Islands garlic powder, Spice Islands Cumin and Spice Islands Garlic Powder, Spice Islands Salt and Pepper. Mix thoroughly until combined.
Once dough is chilled, cut into individual portions, about 1.7 oz. each. Roll out the dough portions between 2 pieces of parchment paper about ¼" thick, into 4: circles. Then place a heaping spoonful of butternut squash filling into the middle of each round (be very generous with the filling). Fold dough circle in half, over the filling and seal with fork.
Place on prepared baking sheet and brush each empanada with egg wash (egg and water whisked together). Bake for 15 – 20 minutes until golden brown. Let cool slightly before
Spice Islands Nachos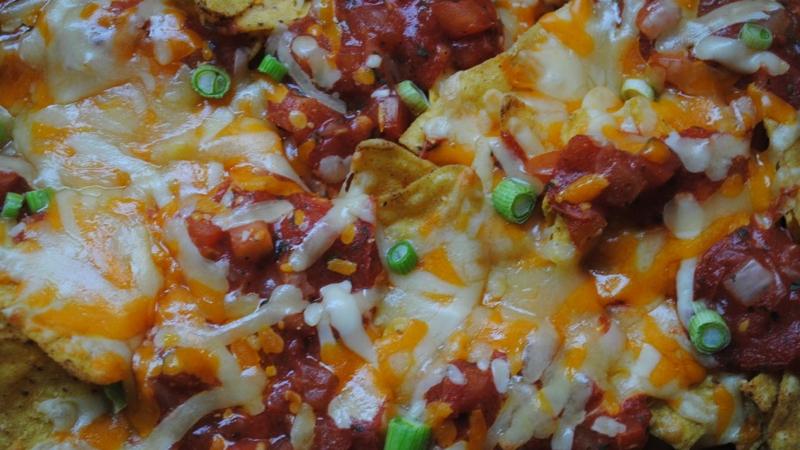 Ingredients
1 pound ground low-fat beef or ground chicken (your choice)
1 can of Fire Roasted Crushed tomatoes
Spice Islands garlic
Spice Islands cayenne pepper
Spice Islands cilantro
How to prepare:
Season your ground beef or chicken with Spice Islands garlic, cayenne pepper and salt to taste. Cook well.
In a sauce pan, combine fire roasted crushed tomatoes with a pinch of Spice Islands Cayenne Pepper, garlic and basil. Cook for 10 minutes.
Use a baking sheet, and line with tin foil. Arrange your tortilla chips in one layer.
Add the cooked beef or chicken; cooked crushed tomatoes; chopped olives; chopped small pieces of Jalapeno pepper, and top with layer of fresh shredded cheese such as Cheddar.
Broil until cheese bubbles, about 2-3 minutes. Sprinkle cilantro on top and serve.
Spice Islands Tacos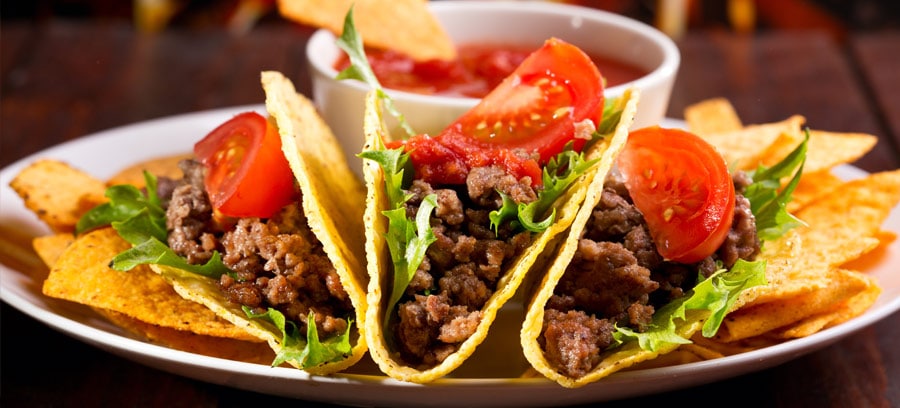 Ingredients
1 pound ground low fat chopped meat
Spice Islands garlic
Spice Islands cayenne pepper
Spice Islands cilantro
Taco shells
Shredded Cheddar Cheese
Sour Cream
Salsa of your choice
How To prepare:
Season your ground beef or chicken with Spice Islands garlic, paprika, and cilantro. Cook well.
Prepare your taco shells by heating for 5 minutes in the oven at 350 degrees.
Place your Tacos on a plate or platter, and fill with your seasoned beef. Add Shredded Cheddar Cheese to top and also a dollop of sour cream.
"Celebrating a fun holiday like Cinco de Mayo doesn't mean you skimp on great flavor," Cooking with loved ones is a great way to explore fun new flavors in the kitchen and make wonderful memories at the same time," says Julie Gould, Brand Manager. "Bold flavors start with the spices you use and Spice Islands elevates premium spices to another level of flavor. We search the world for spices and herbs of the highest quality. Then we craft and package them to deliver the most authentic and intense flavor possible. Our line of premium spices helps give consumers the confidence they need to allow them to explore more in the kitchen."
From appetizers to the main dish to dessert, flavorful seasonings can make a good recipe amazing. Here are two great recipes and find more ideas for spicing up your menu at SpiceIslands.com.